Spicy Chef Set of Spices by Soenil Bahadoer @Lindehof
These spices come from Restaurant de Lindehof in Nuenen, where SVH Master Chef Soenil Bahadoer lifts his Surinamese-Hindustani roots to a two-star level. All this with the simple but tasteful kitchen of his mother as a basis, combined with classic French techniques that Soenil learned during his work at renowned restaurants in the Netherlands and Belgium.
Every dish he makes is a harmonious composition of taste, smell, and color. Every taste bud on the tongue is stimulated; step by step and ending with a true explosion of taste.
To ensure that the experience for you as a guest does not end when you leave the restaurant, we have joined forces to immortalize Soenil's flavors in spice blends. Spicy, slightly spicy but above all in harmony so that you can use Michelin-star worthy flavors in your own dishes at home.
view some products from the webshop here
Meat, fish or vegetarian, the Spicy Chef spice blends are ready for use, let your culinary imagination run wild and experiment to your heart's content with these seasonings.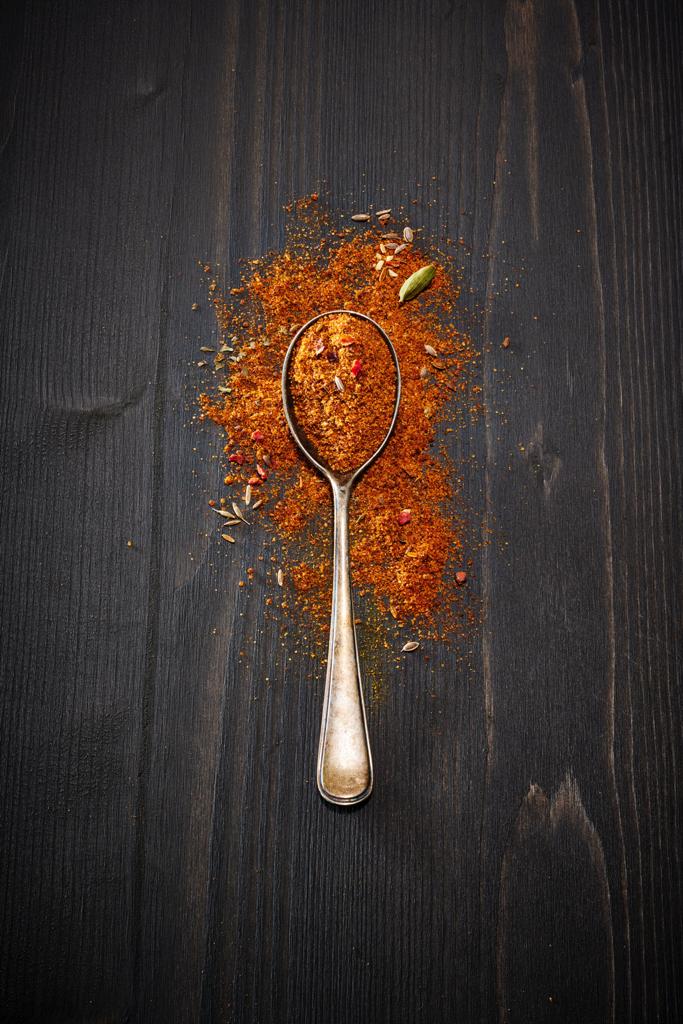 Deze bijzondere Arabian Masala Blend is speciaal ontwikkeld door Soenil en deze kruiden en specerijen maken de gerechten van Soenil ook zo uniek. Geen strak afgewogen hoeveelheden en samenstellingen, maar gevoel, daar draait het om.